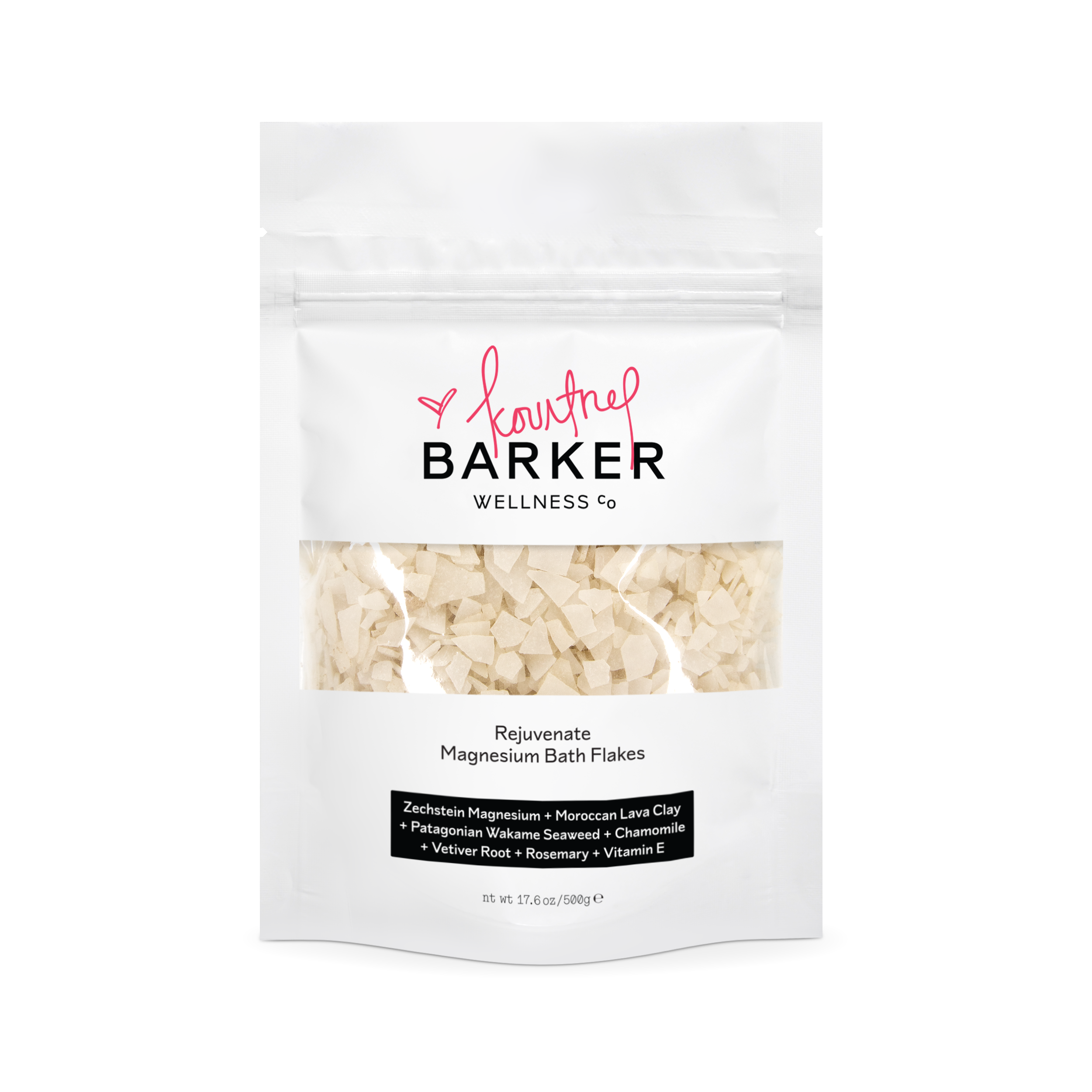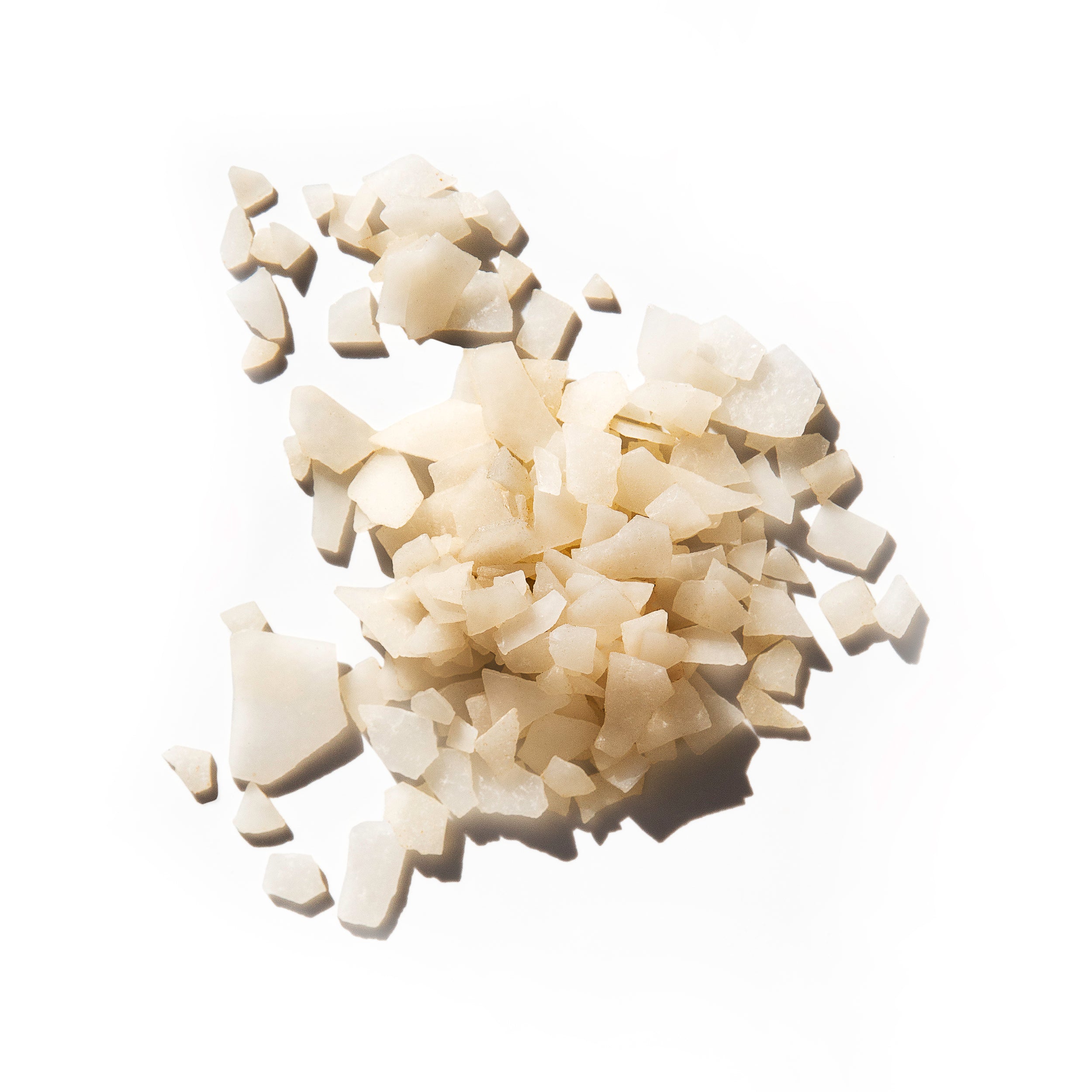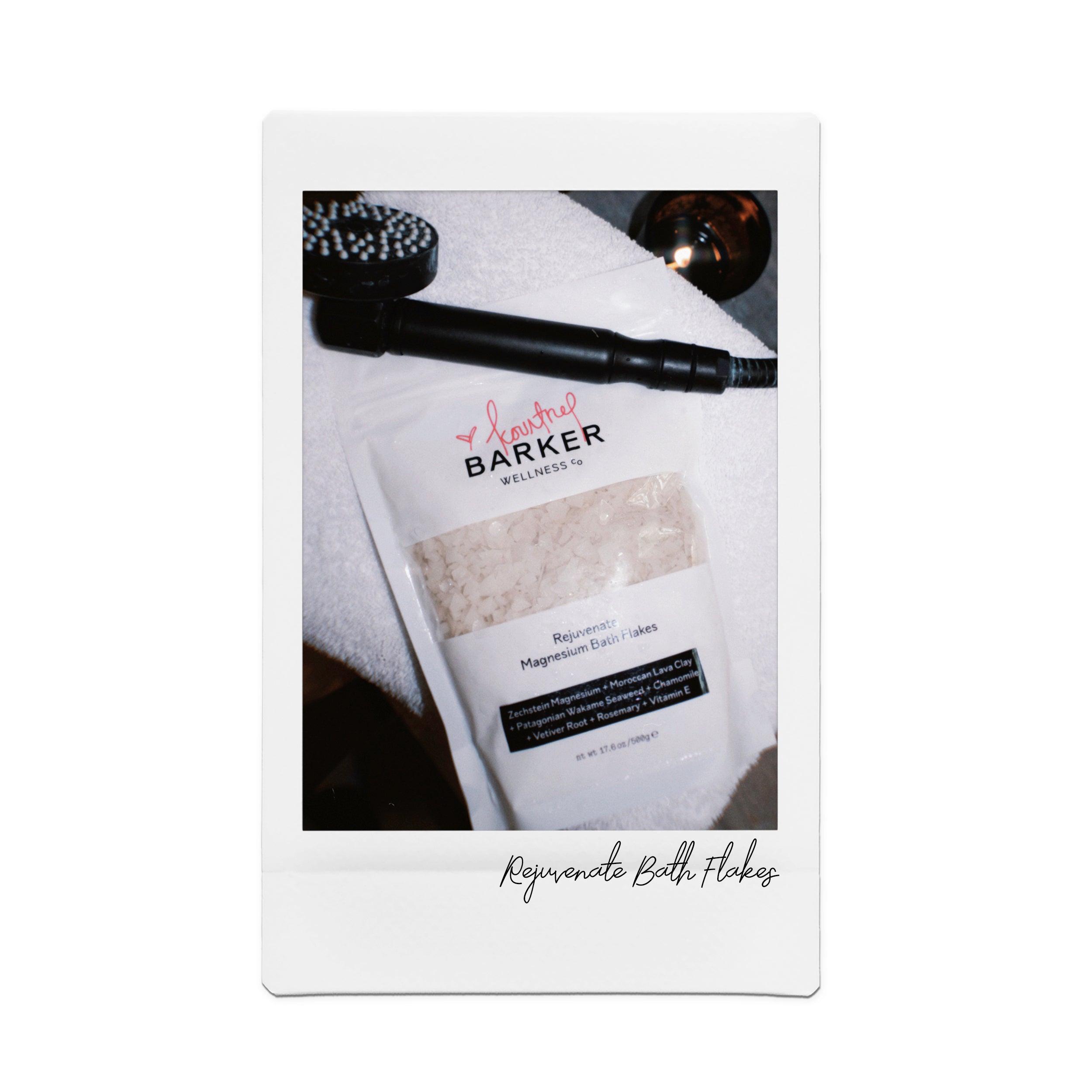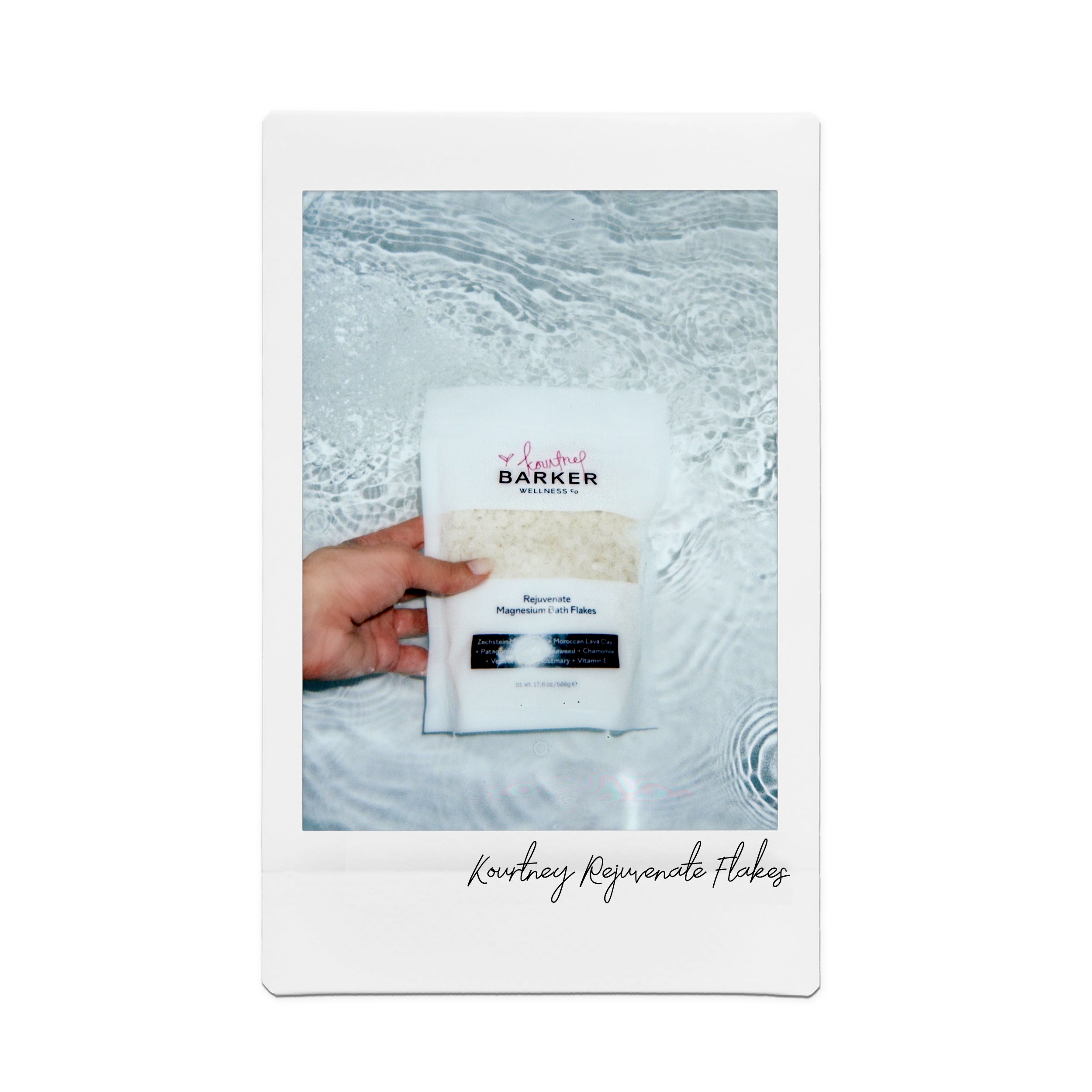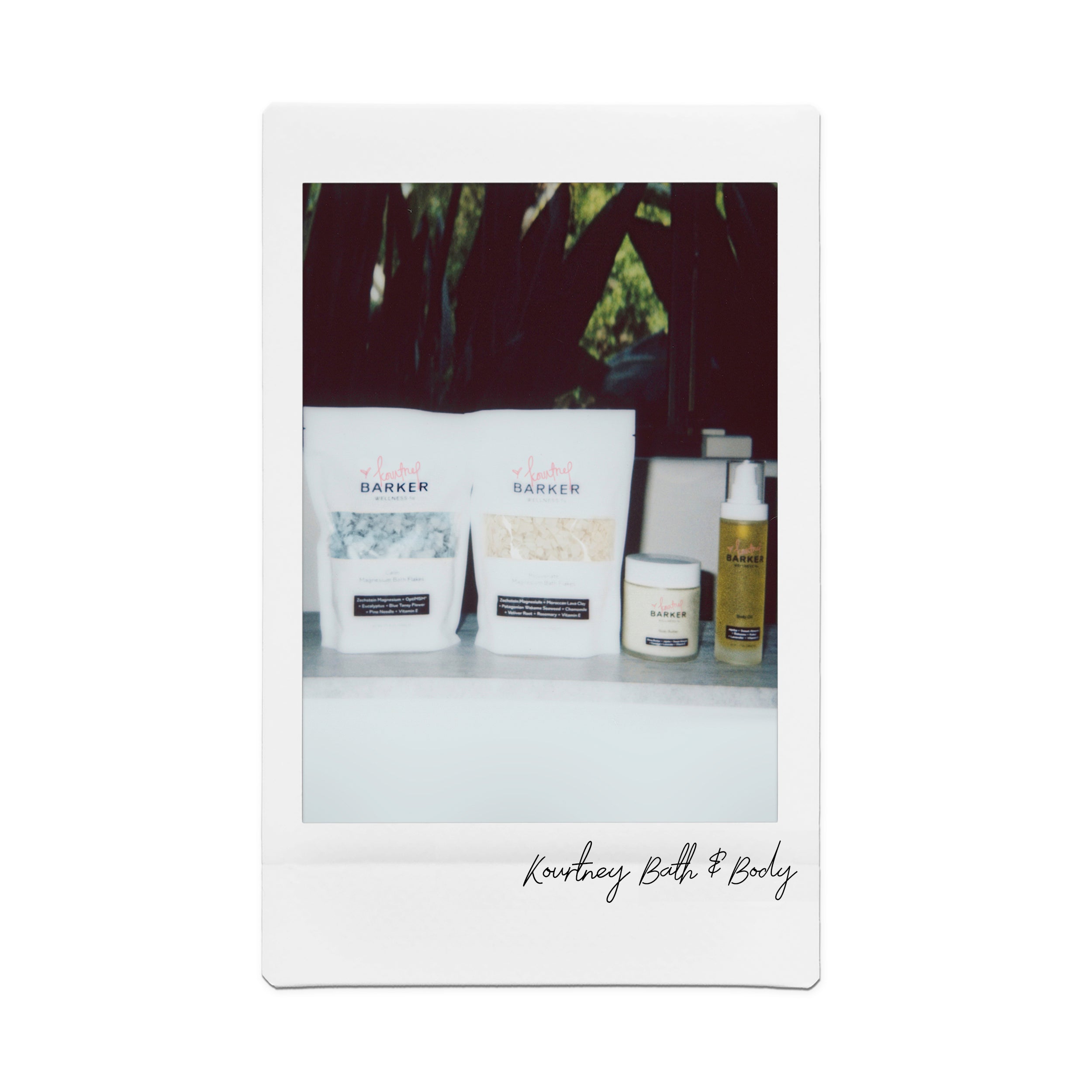 Skin Care
Rejuvenate Magnesium Bath Flakes (Kourtney x Barker Wellness)
Free shipping over $100
Free shipping over $100
Free shipping over $100
Free shipping over $100
Free shipping over $100
The collaboration of a lifetime.

Travis and Kourtney have come together to bring you their Rejuvenate-Magnesium Bath Flakes. Detox and purify your skin with a blend of Magnesium harvested from the ancient Zechstein seabed, Lava Clay sourced directly from the Atlas Mountains in Morocco, Patagonian Wakame Seaweed, Chamomile Flower, Vetiver Root, Rosemary, Spearmint, Frankincense, Ho Wood, and Vitamin E. 

Zechstein Magnesium
These pure Magnesium flakes are sourced directly from the ancient Zechstein seabed; Magnesium is a calming mineral that supports relaxation of the body and mind.
Moroccan Lava Clay
Sourced directly from the Atlas Mountains in Morocco, this clay is rich in Calcium, Magnesium, Potassium, and Silica which are known to naturally detoxify skin and improve clarity.
Patagonian Wakame Seaweed
Contains vitamins, minerals, amino acids, proteins, and lipids that all work together to exfoliate, rejuvenate, and hydrate skin.

Chamomile Flower
Flowering herb that has anti-inflammatory and anti-bacterial properties that can help calm and soothe skin.

Vetiver Root
Can help reduce skin inflammation, support cell regeneration, and promote overall skin health.
Rosemary Leaf
Potent antioxidant with anti-inflammatory properties that helps reduce swelling and puffiness while actively healing skin.

Vitamin E
Naturally occurring antioxidant that moisturizes and strengthens the skin barrier.
Magnesium Chloride (Zechstein Seabed), Moroccan Lava Clay, Boswellia Carterii (Frankincense) Gum, Mentha Spicata (Spermint) Oil, Anthemis Noblis (Chamomile) Flower Oil, Vetiveria Zizaniodes (Vetiver) Root Oil, Rosmarinus Officinalis (Rosemary) Leaf Oil, Tocopherol (Vitamin E), Undaria Pinnatifida (Patagonian Wakame Seaweed) Extract, Cinnamomum Camphora Linalooliferm (Ho Wood) Oi, Glycolipids.
Dissolve at least one cup of Magnesium Flakes into a warm bath and soak for 30 minutes or more for optimal results. We recommend the water to be warm, but not too hot, as warm water helps the magnesium absorb into the skin.
For external use only. Keep out of reach of children. Avoid contact with eyes. Ingredients may irritate sensitive skin; drain bath water and rinse skin with clean water if irritation occurs. Intended for use in a bathtub filled with water. If pregnant or nursing, ask a healthcare professional before use.