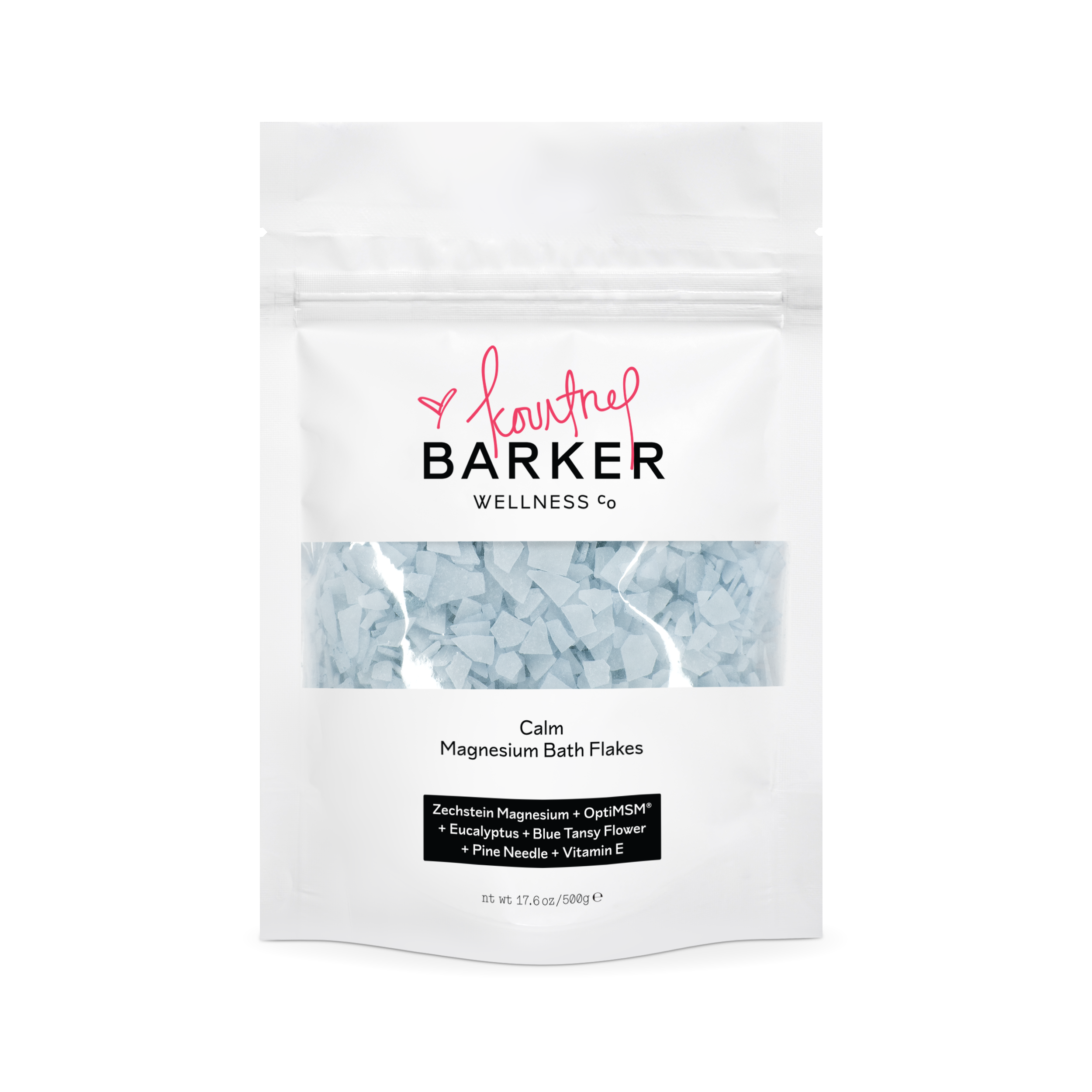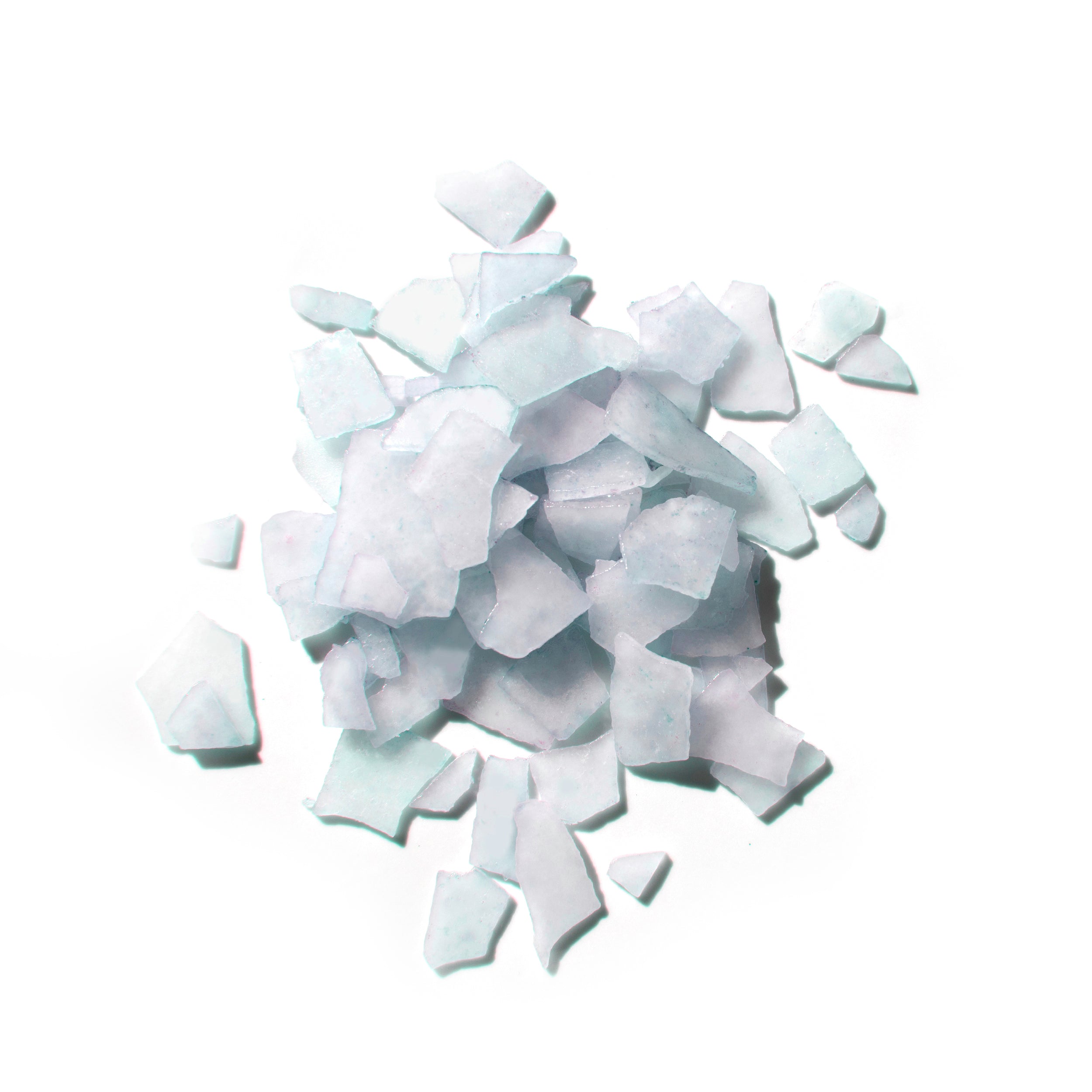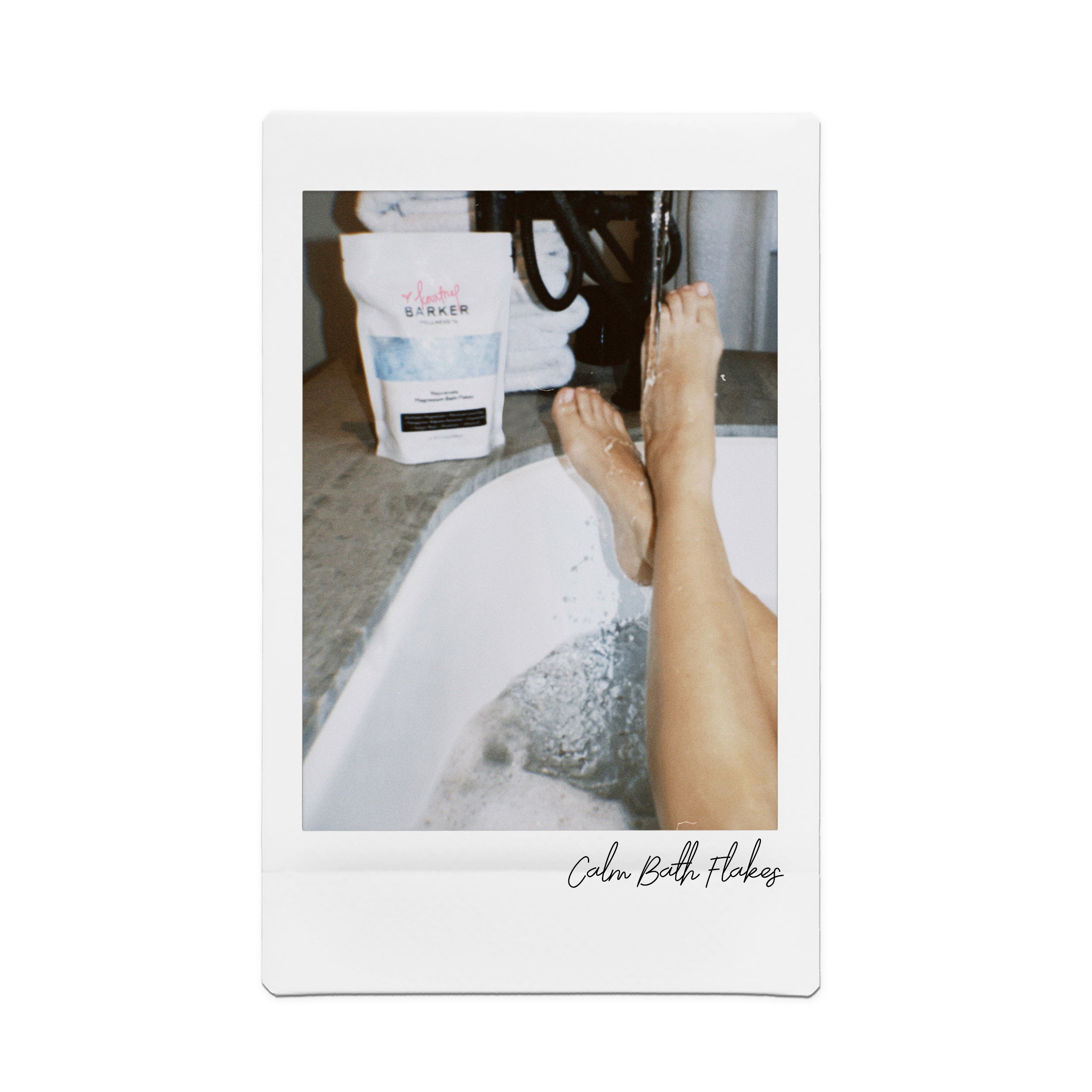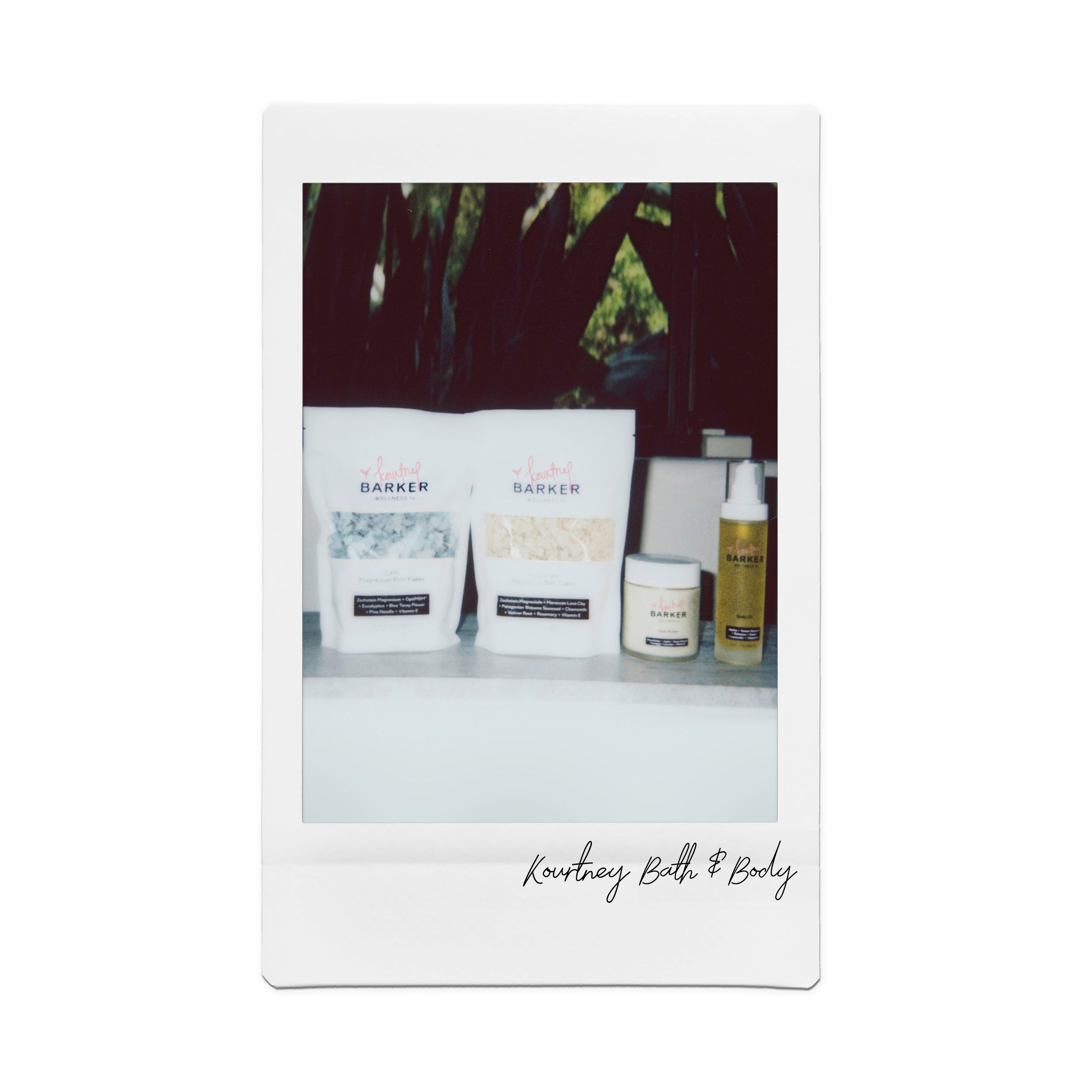 Skin Care
Calm Magnesium Bath Flakes (Kourtney x Barker Wellness)
Free shipping over $100
Free shipping over $100
Free shipping over $100
Free shipping over $100
Free shipping over $100
The collaboration of a lifetime.

Travis and Kourtney have come together to bring you their Calm-Magnesium Bath Flakes. Relax your senses and soothe your body with a blend of Magnesium harvested from the ancient Zechstein seabed, OptiMSM®, Eucalyptus, Blue Tansy Flower, Pine Needle, and Vitamin E.
**Discount codes are not applicable to this product.
Zechstein Magnesium
These pure Magnesium flakes are sourced directly from the ancient Zechstein seabed; Magnesium is a calming mineral that supports relaxation of the body and mind.
OptiMSM®
Methylsulfonylmethane is an organic sulfur-containing compound that can help maximize exercise benefits and the post-workout reset.

Eucalyptus Leaf
May boost Ceramide production, which helps your skin's outer layer retain moisture.

Blue Tansy Flower
Small flower with antioxidant and anti-inflammatory properties known to help calm and soothe irritated skin.

Pine Needle
Earthy forest notes will help calm your senses and it's natural anti-bacterial properties may leave your skin feeling softer and smoother.

Vitamin E
Naturally occurring antioxidant that moisturizes and strengthens the skin barrier.
*Rest assured that all our bath flakes use therapeutic-grade essential oils for our natural fragrances. **Blue tint to bath flakes is completely natural.
Magnesium Chloride (Zechstein Seabed), Methylsulfonylmethane (OptiMSM®), Tanacetum Annuum (Blue Tansy) Flower Oil, Eucalyptus Polybractea (Blue Mallee) Leaf Oil, Pinus Sylvestris (Pine) Needle Oil, Tocopherol (Vitamin E), Glycolipids.
Dissolve at least one cup of Magnesium Flakes into a warm bath and soak for 30 minutes or more for optimal results. We recommend the water to be warm, but not too hot, as warm water helps the magnesium absorb into the skin.
For external use only. Keep out of reach of children. Avoid contact with eyes. Ingredients may irritate sensitive skin; drain bath water and rinse skin with clean water if irritation occurs. Intended for use in a bathtub filled with water. If pregnant or nursing, ask a healthcare professional before use.