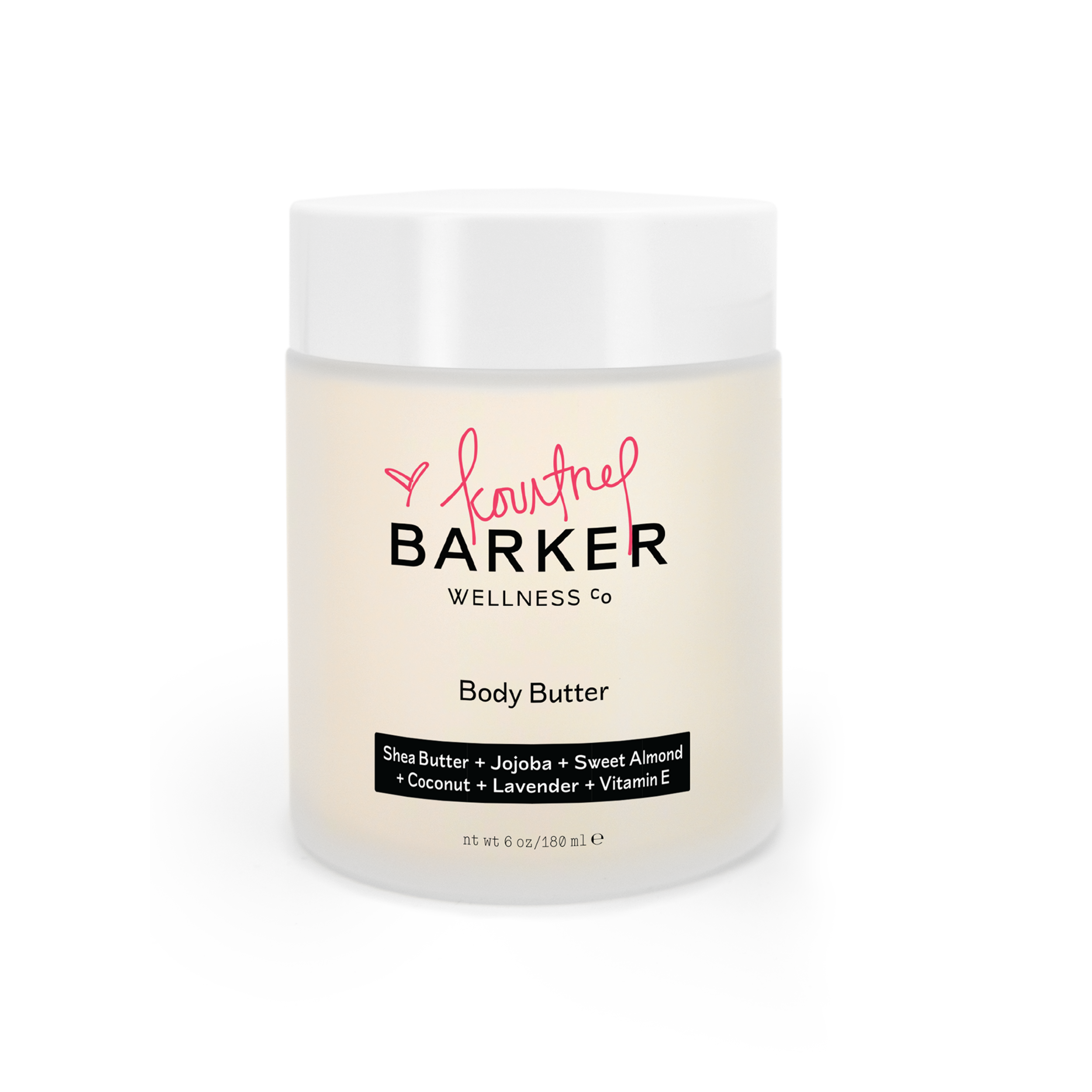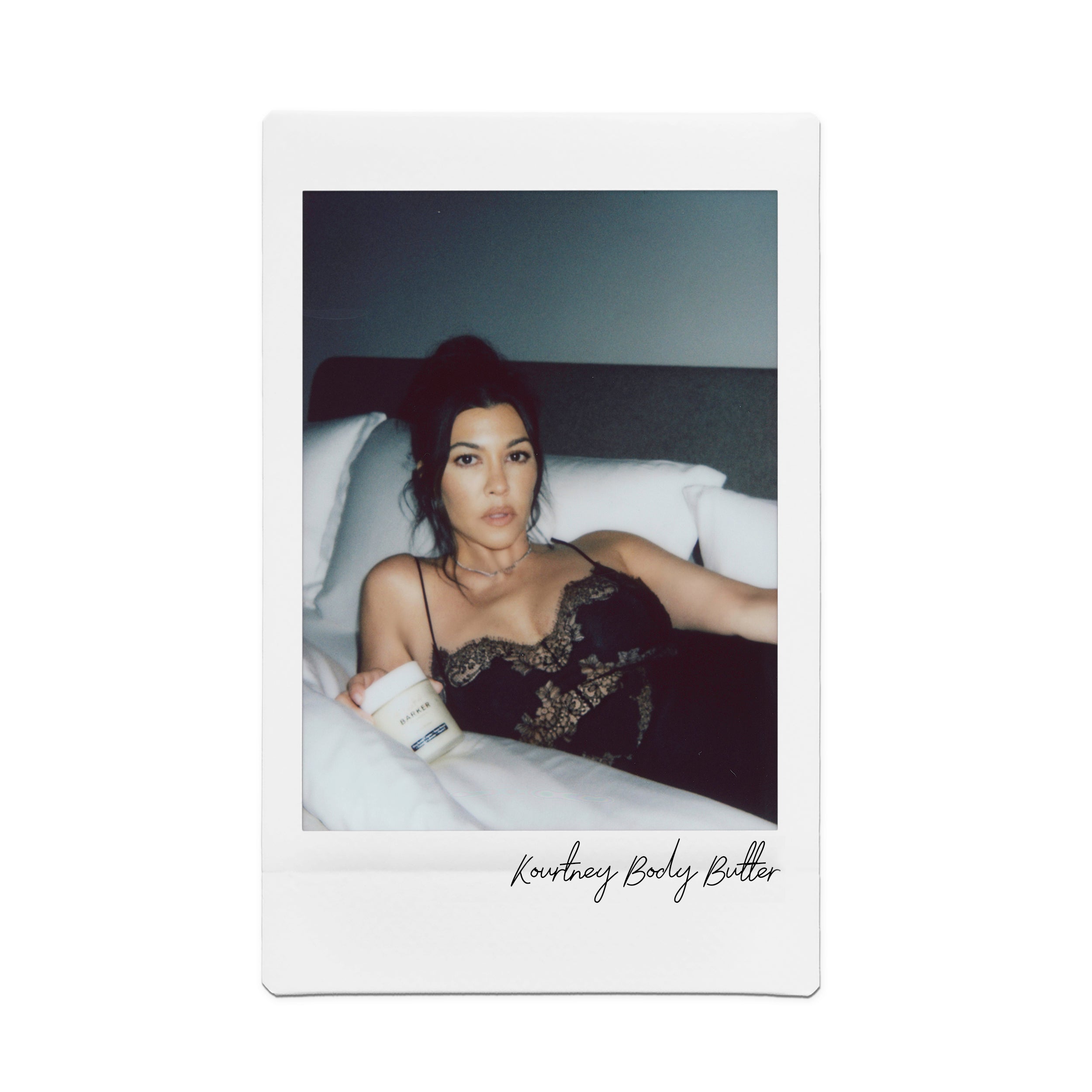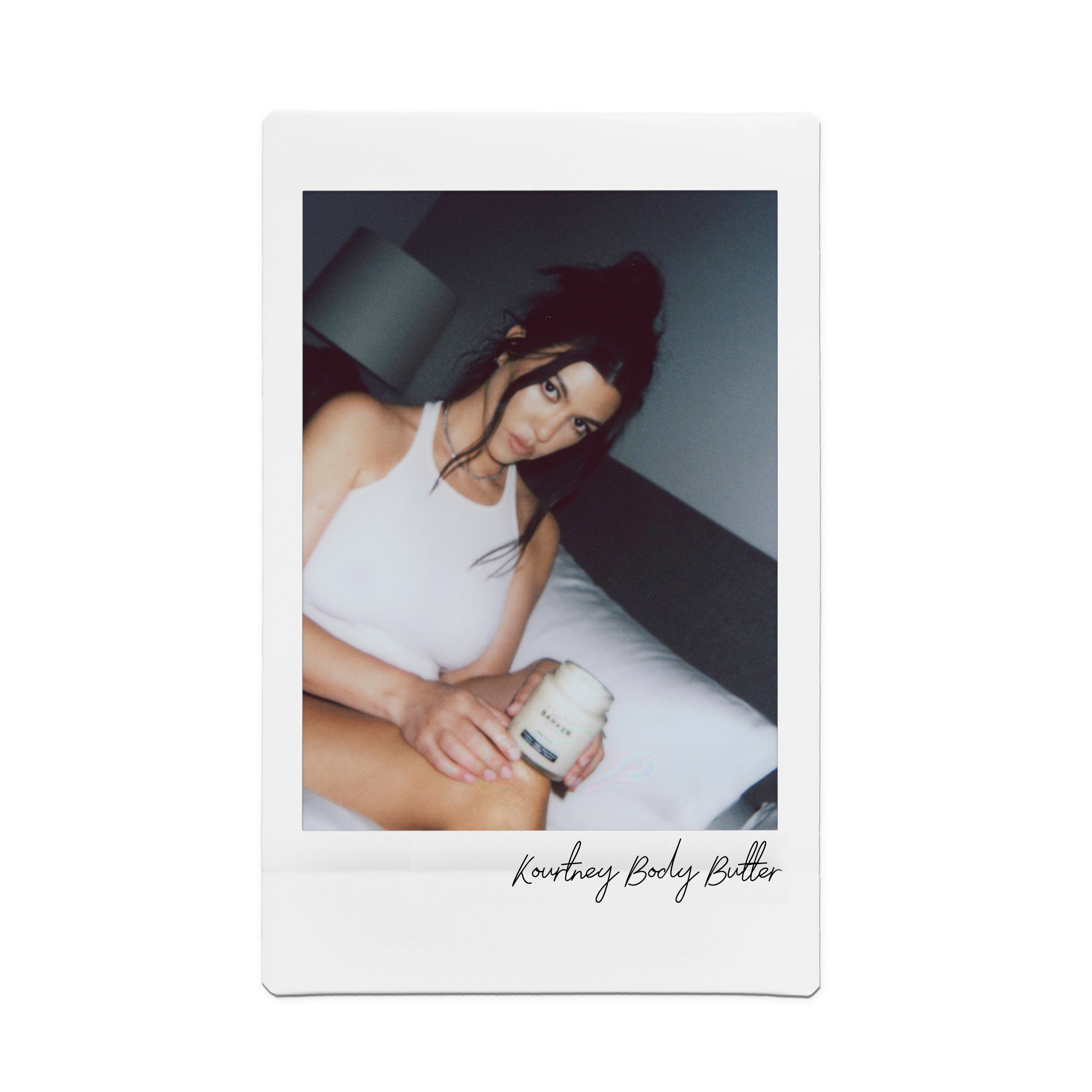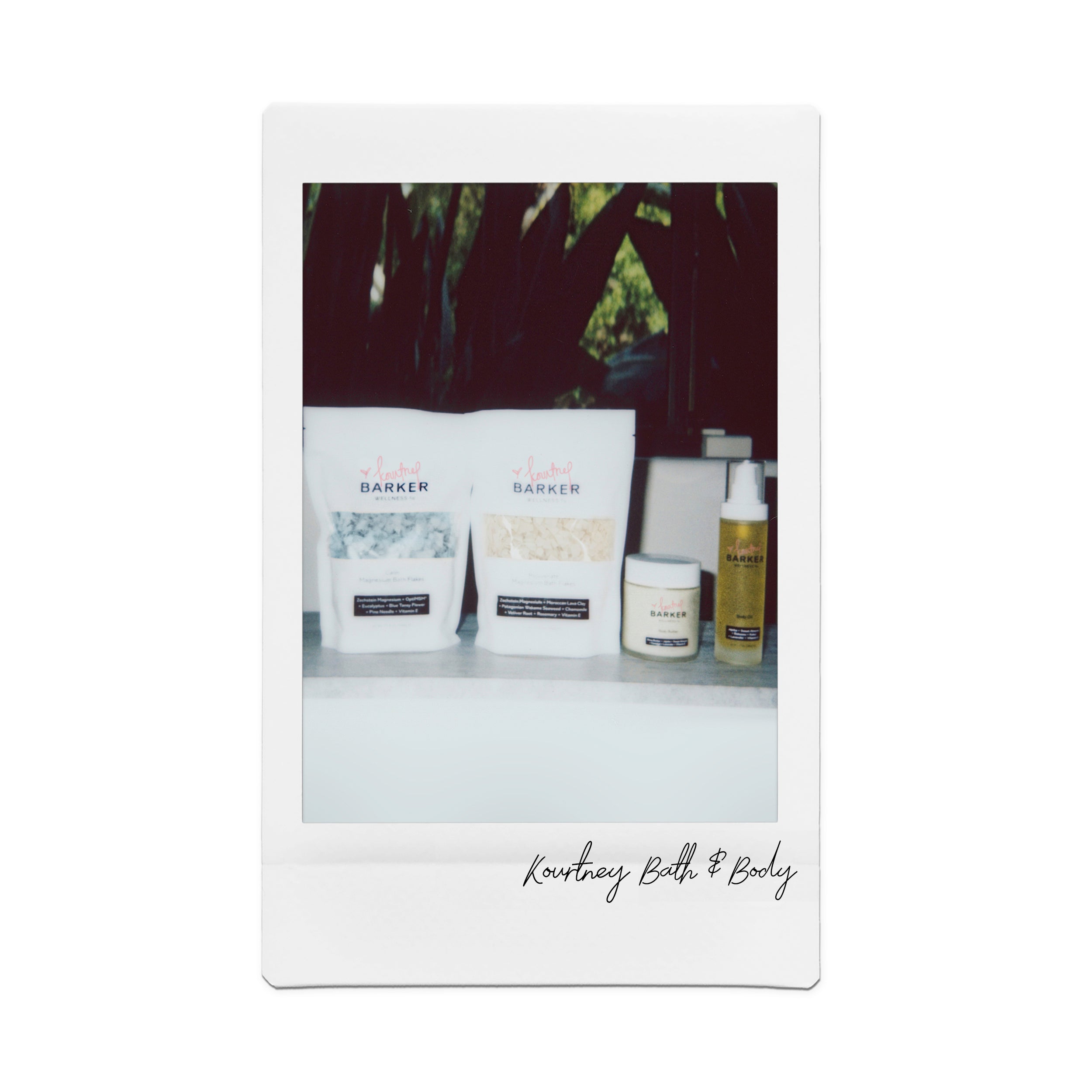 Skin Care
Body Butter (Kourtney x Barker Wellness)
Free shipping over $100
Free shipping over $100
Free shipping over $100
Free shipping over $100
Free shipping over $100
The collaboration of a lifetime.

Travis and Kourtney have come together to bring you their Body Butter. Help keep your skin balanced, healthy, and radiant with a non-comedogenic blend of Shea Butter, Organic Jojoba, Organic Sweet Almond, Coconut, Lavender, and Vitamin E.

Shea Butter

Sourced from fat extracted from the nut of the African Shea Tree. Rich in Fatty Acids, Phytosterols, Vitamins A, D, E, and Allantoin.Shea butter helps to natural moisturize, nourish and soothe skin.

Organic Jojoba Seed Oil

Produced from the seeds of a desert shrub that contains the minerals Chromium, Copper, and Zinc plus Omega-6 and Omega-9 fatty acids. Jojoba Seed Oil mimics your skin's natural sebum, a layer on top of your skin that holds moisture in place, keeping your skin from drying out without clogging pores.

Organic Sweet Almond Oil
Packed with Vitamin E, Vitamin D, Fatty Acids, Potassium, and Zinc, all working together to protect skin from UV damage while restoring the skin's natural moisture barrier.

Coconut Oil
Full of medium-chain fatty acids, which have antimicrobial properties that can protect skin against harmful microorganisms while also hydrating and nourishing dry skin.
Lavender Oil
Known for its relaxing aroma, this flowering plant is naturally antibacterial, rich in antioxidants, and can help balance your skin's moisture barrier.
Vitamin E
Naturally occurring antioxidant that moisturizes and strengthens the skin barrier.
Butyrospermum Parkii (Shea) Butter, Simmondsia Chinensis (Jojoba) Seed Oil, Organic Prunus Amygdalus Dulcis (Sweet Almond) Oil, Maranta Arundinacea Root Powder, Organic Cocos Nucifera (Coconut) Oil, Tocopherol.
Smooth on Body Butter and gently massage into clean, dry skin. Repeat on target areas needing intensive moisture. Incorporate into your daily routine to maintain a natural, healthy glow.
For external use only. Keep out of reach of children. Do not apply to irritated skin or if excessive irritation develops. If pregnant or nursing, ask a healthcare professional before use.