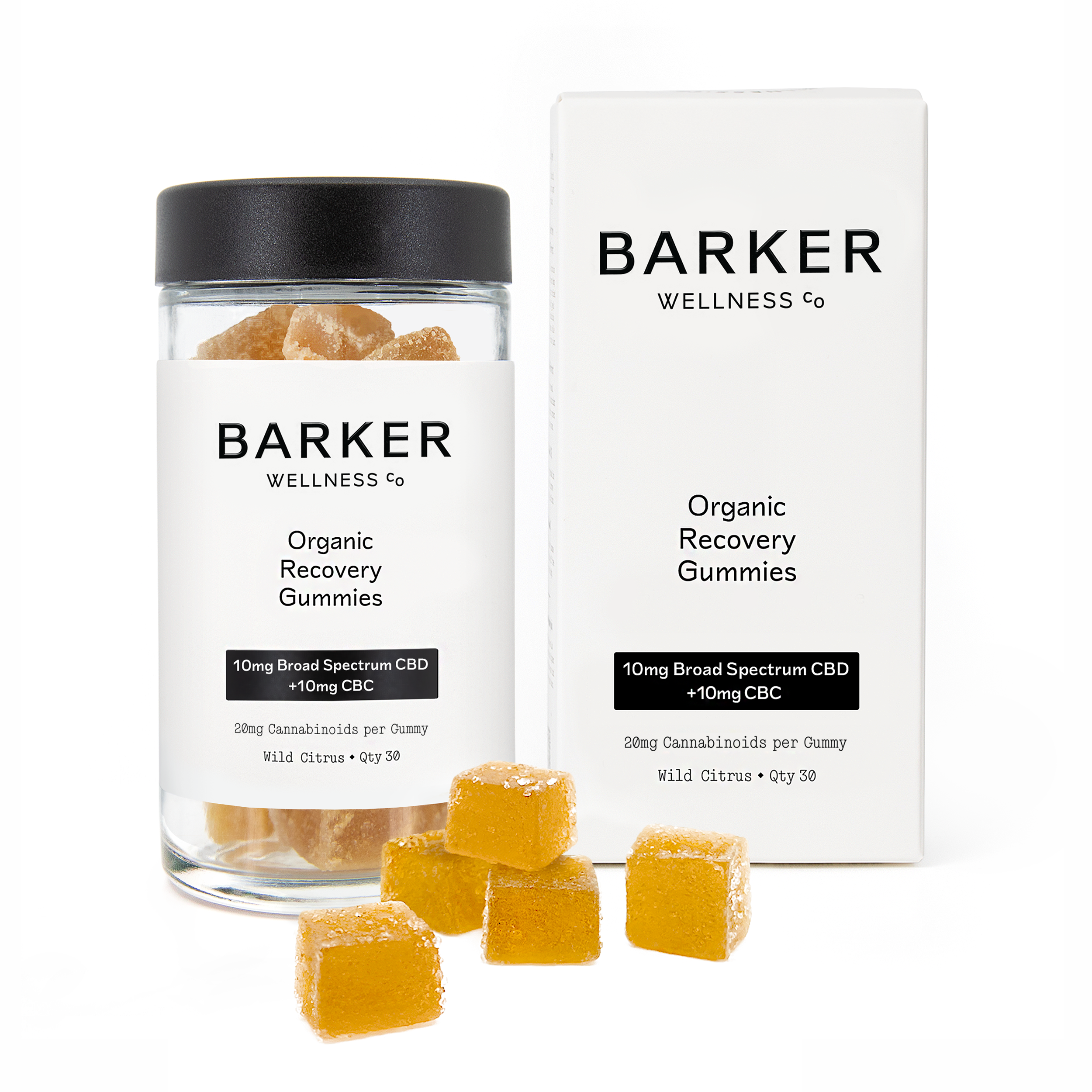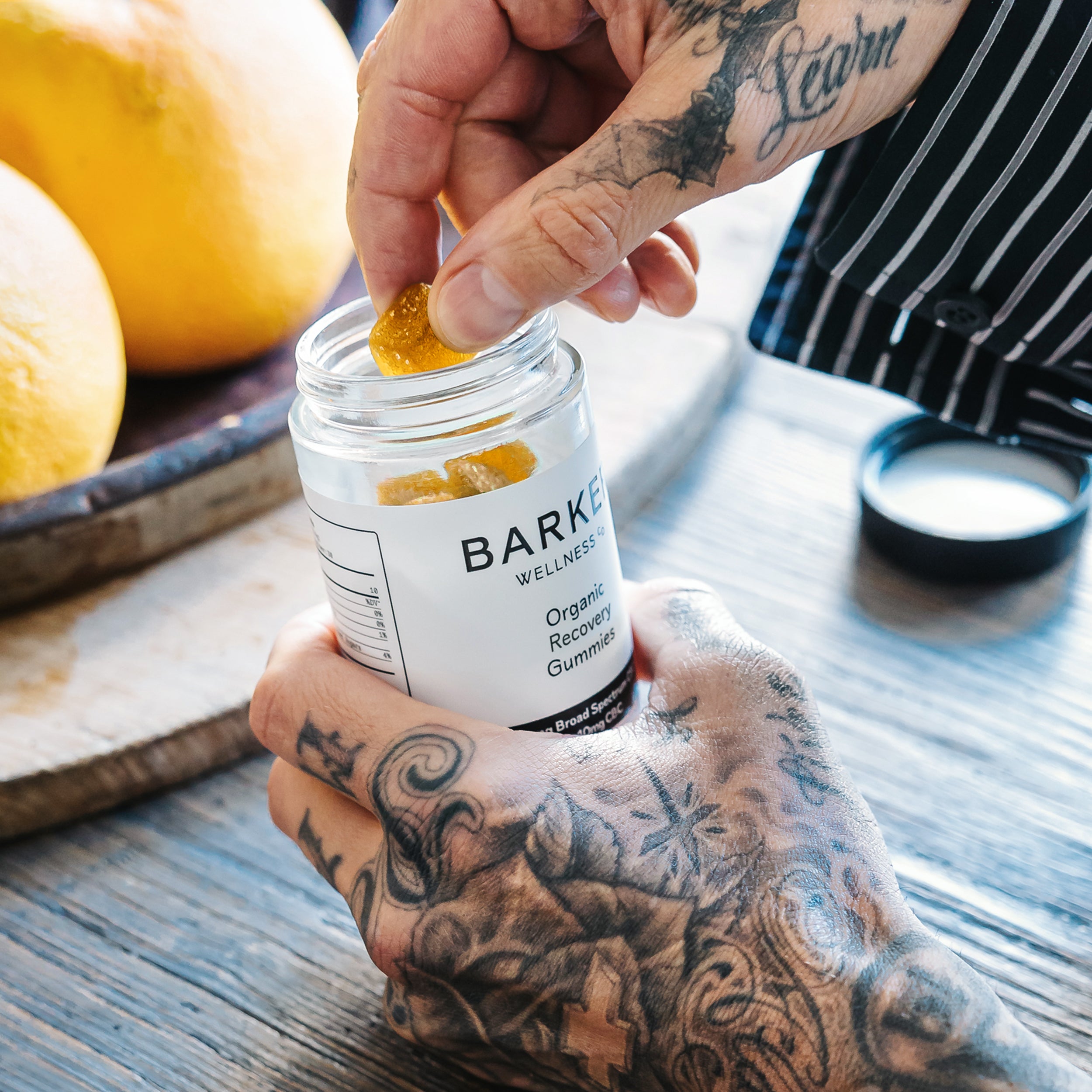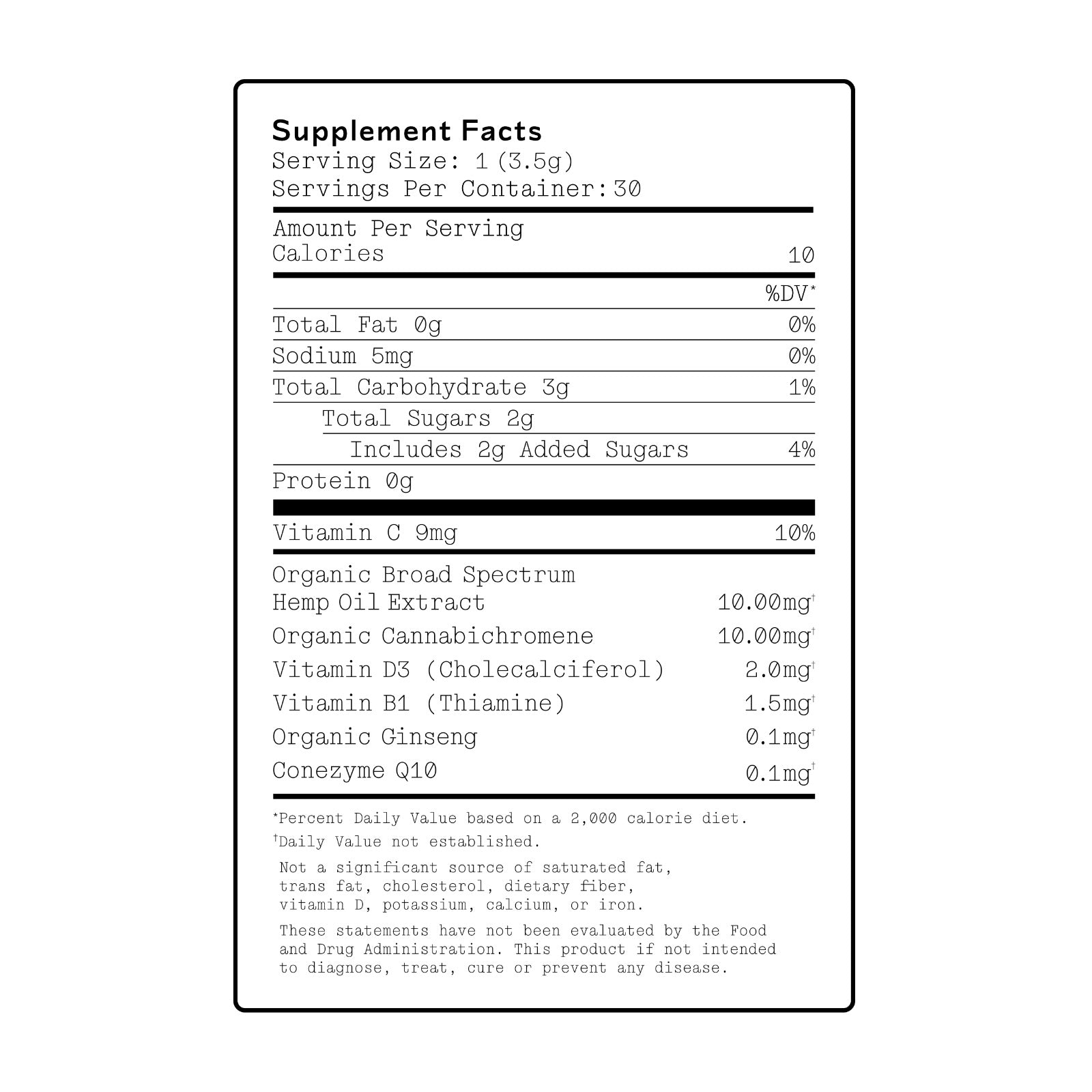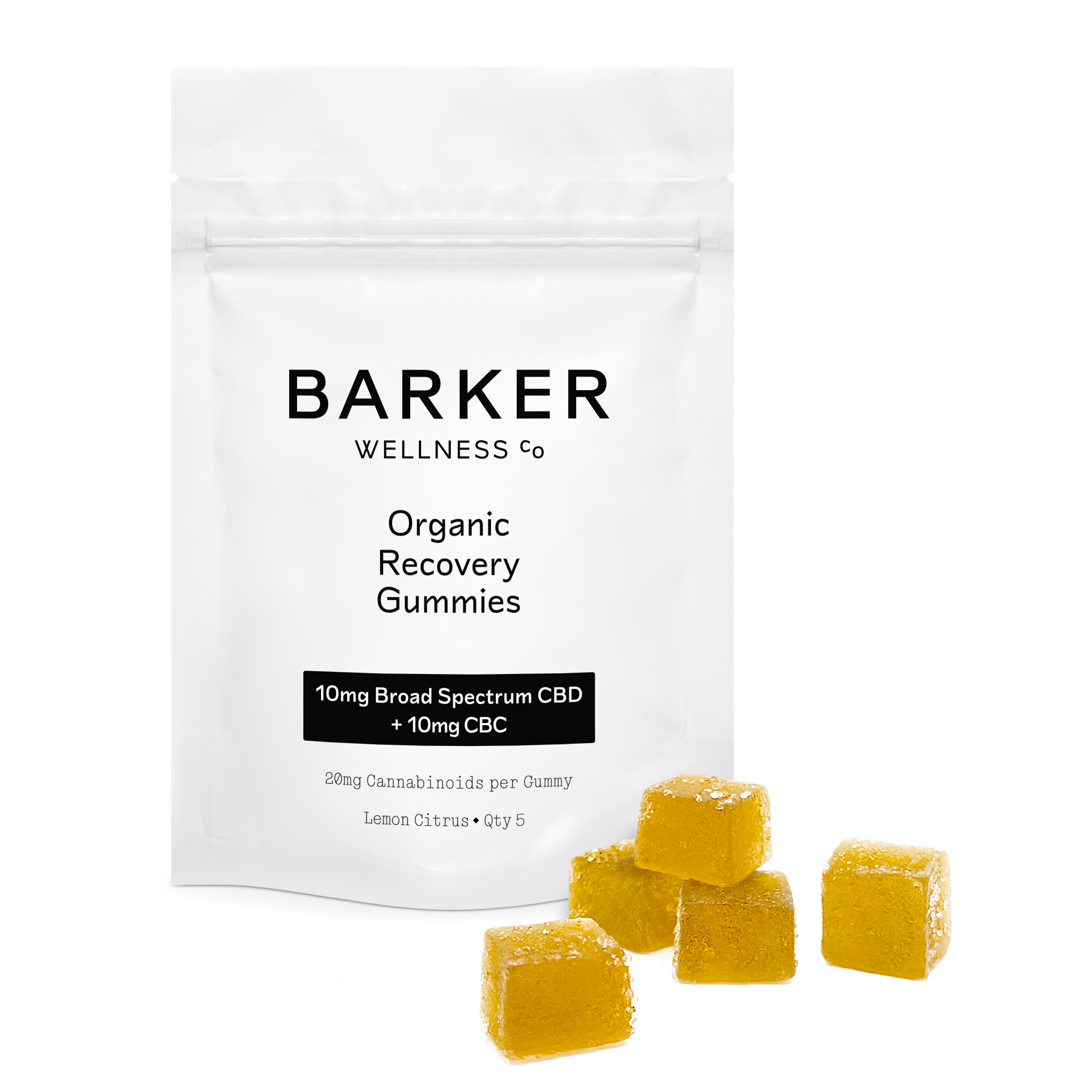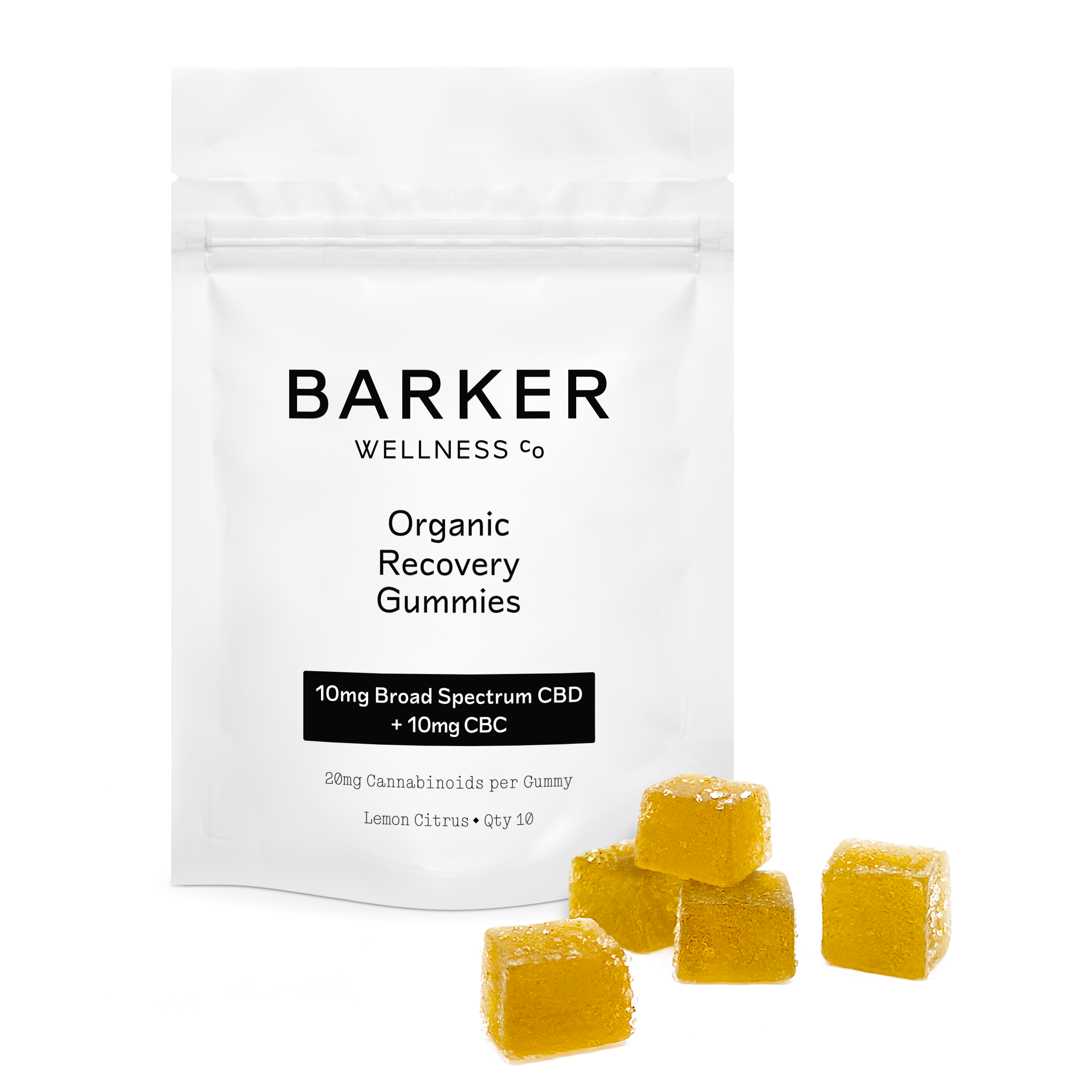 CBD & CBC
Organic CBD & CBC Recovery Gummies
Free shipping over $100
Free shipping over $100
Free shipping over $100
Free shipping over $100
Free shipping over $100
There is no growth without recovery.
Our vegan Organic Recovery Gummies are formulated with the goal to help calm your mind and soothe your body. Every gummy contains a strategic blend of Organic Broad Spectrum Cannabidiol (CBD) and Cannabichromene (CBC). We've added Vitamins C, D3, and B1 for additional immune system support. The Wild Citrus flavor makes the body recovery process even sweeter.
Organic Cannabichromene (CBC)
Organic Cannabichromene is a cannabinoid that could help calm and relax muscles.
Organic Broad Spectrum Hemp Oil Extract (CBD)
Organic Broad Spectrum Hemp Oil Extract is refined to remove THC, leaving behind highly concentrated levels of Cannabidiol (CBD), minor cannabinoids, and natural terpenes that work together to promote wellness.
Vitamin C
Vitamin C is an antioxidant that supports a healthy immune system by fighting off free radicals in the body.
Vitamin D3
Vitamin D3 supports Calcium absorption for bone, teeth, and muscle health.
Vitamin B1
Vitamin B1 helps the body generate energy from nutrients, and is necessary for the growth, development, and the functioning of cells.
Organic Cane Sugar, Water, Organic Tapioca Syrup, Fruit Pectin, Citric Acid, Organic Broad Spectrum Hemp Oil Extract, Organic Cannabichromene (Hemp Derived), Natural Food Color, Organic Flavors, Vitamin C, L-Citrulline, Vitamin D3 (Cholecalciferol), Vitamin B1 (Thiamine), Organic Ginseng, Coenzyme Q10
Ready to restore? For your first time use, consume one Organic Recovery Gummy and observe how you feel. Everyone's body responds differently to cannabinoids, so if you desire stronger relief. gradually raise your dosage over a few days. Use daily for optimal results.
All of our formulas are lab tested to maintain the highest quality of product. Only the best for your body and mind. Click Here to view Certificate of Analysis & Potency Analysis.
Keep out of reach of children. If pregnant or nursing, consult a healthcare professional before use.