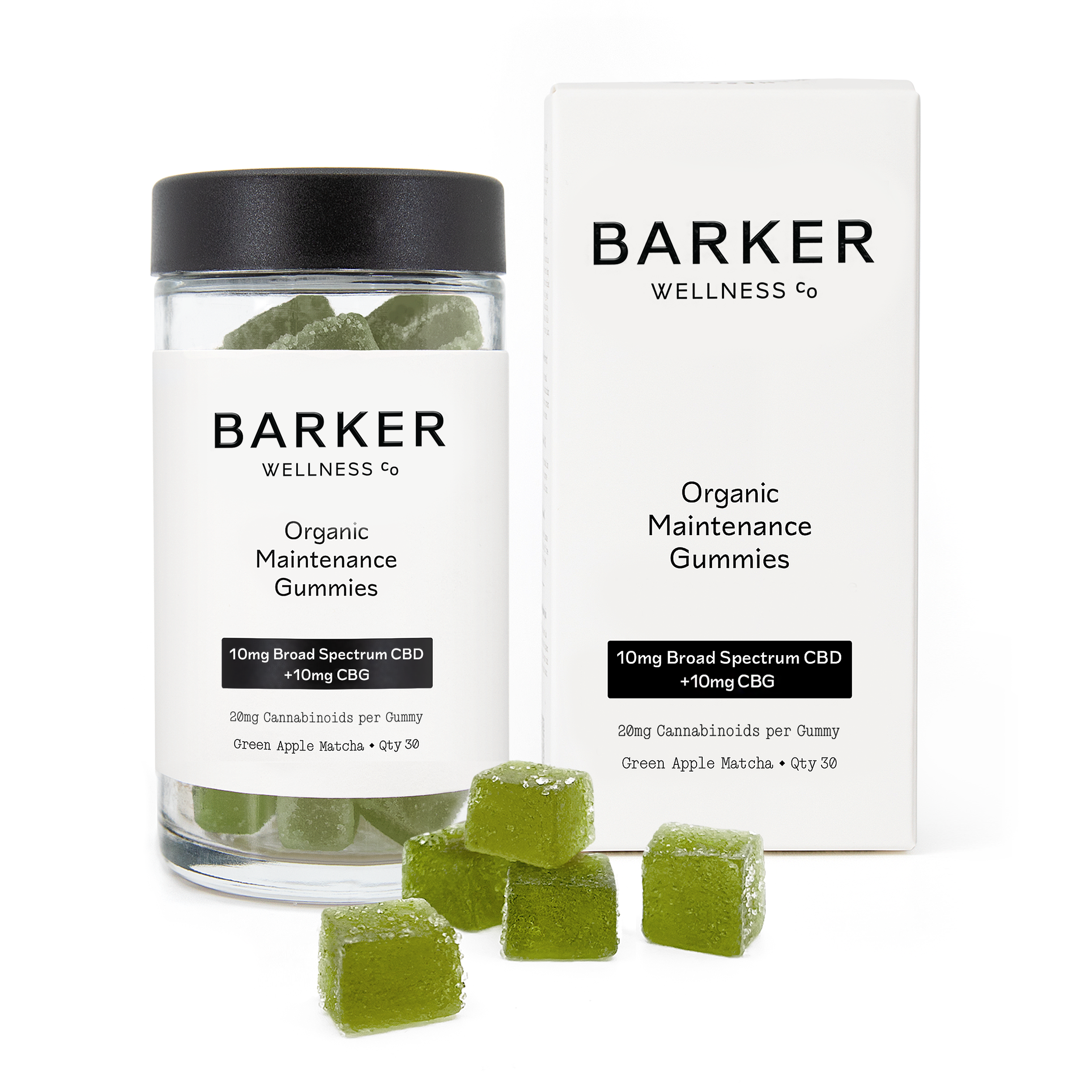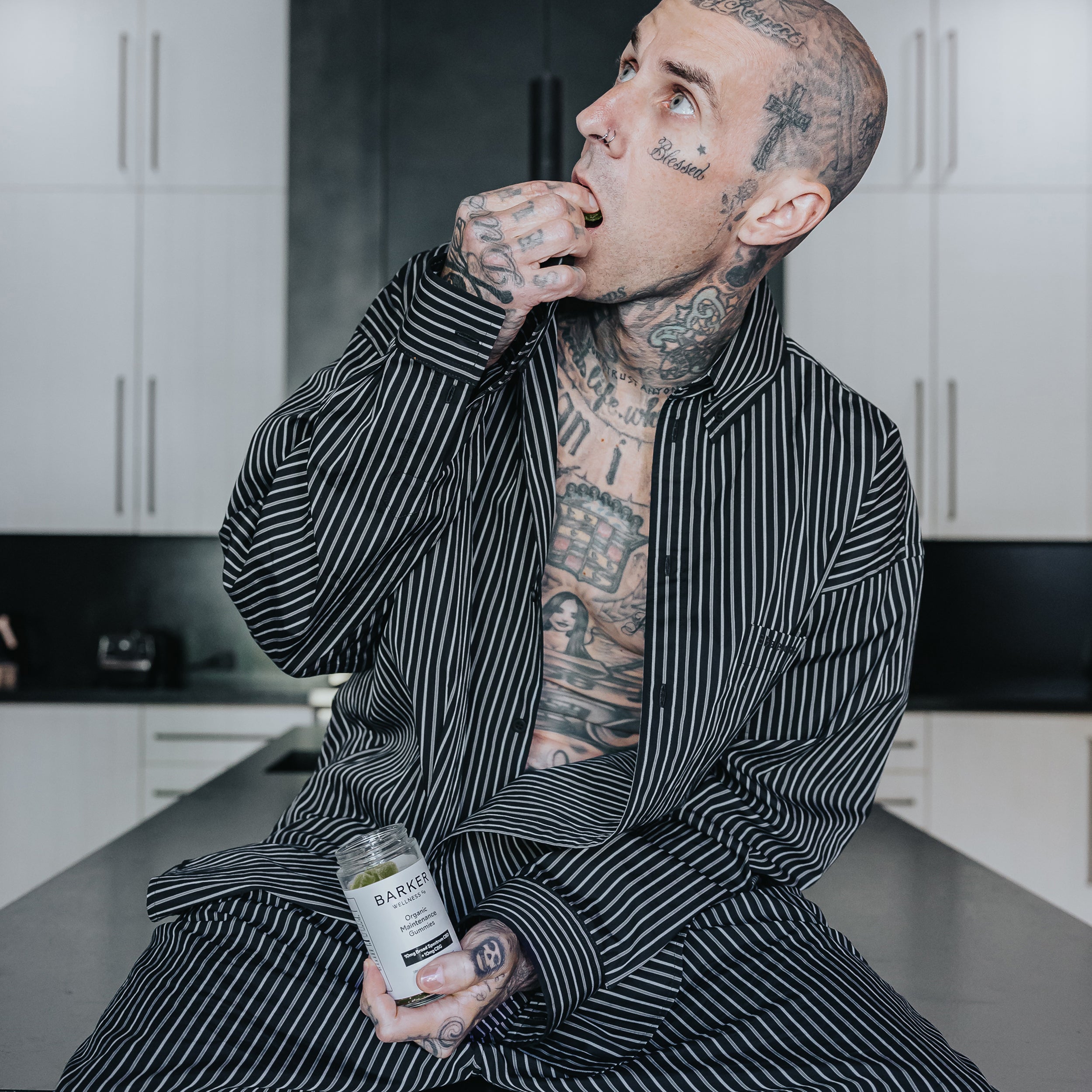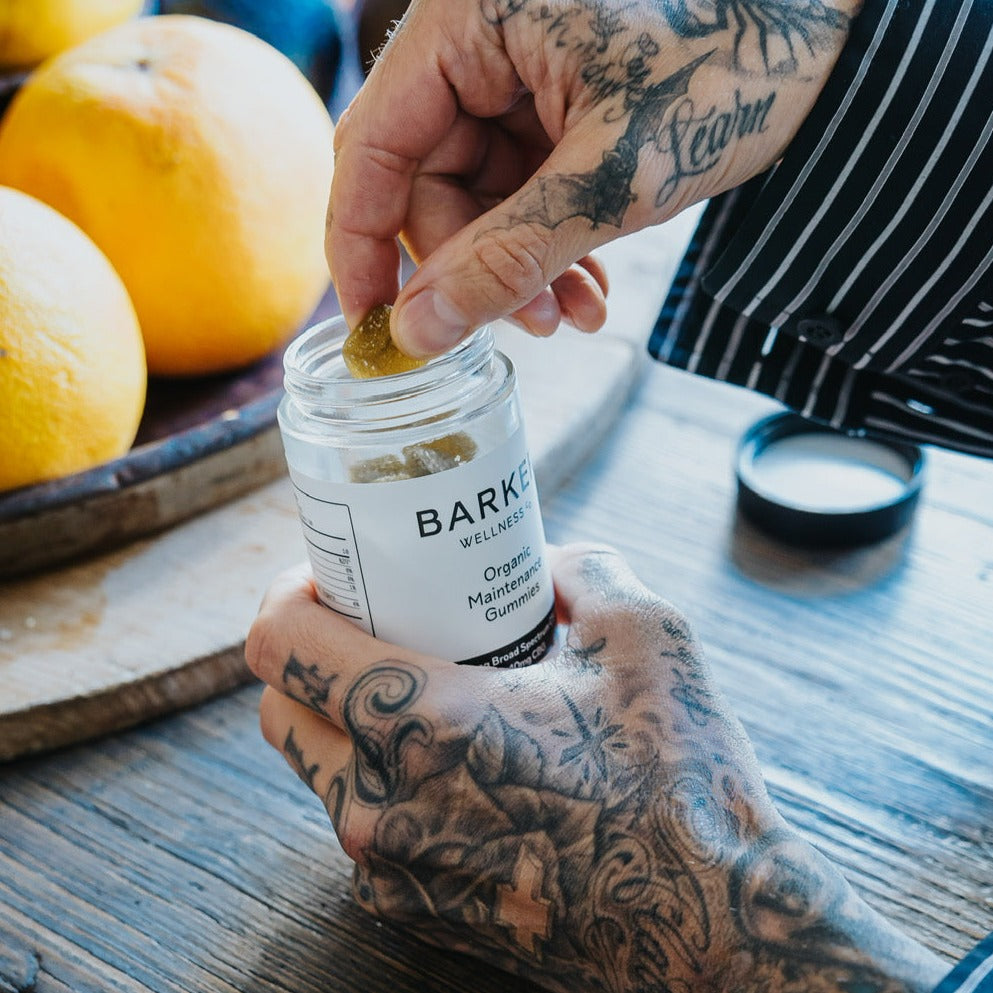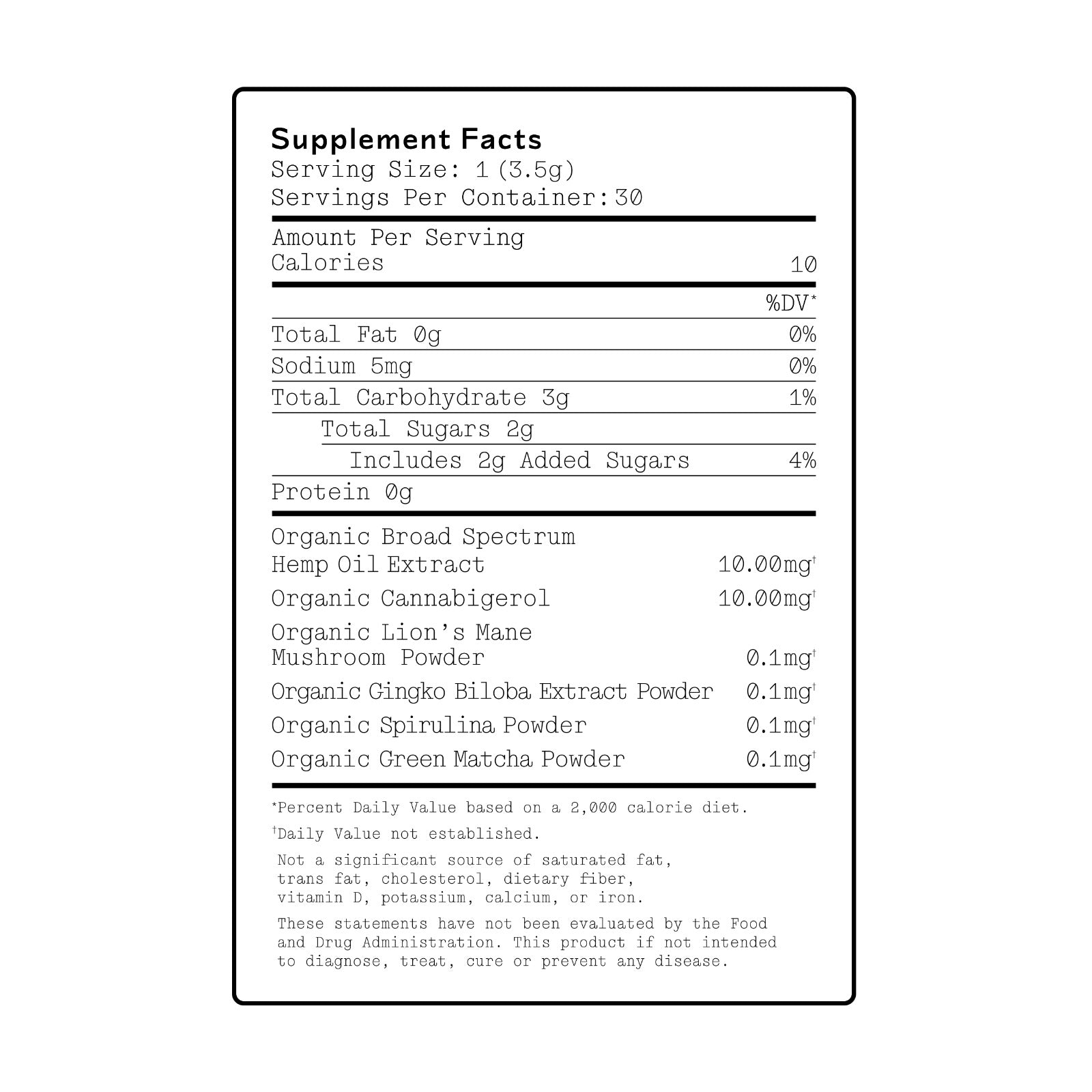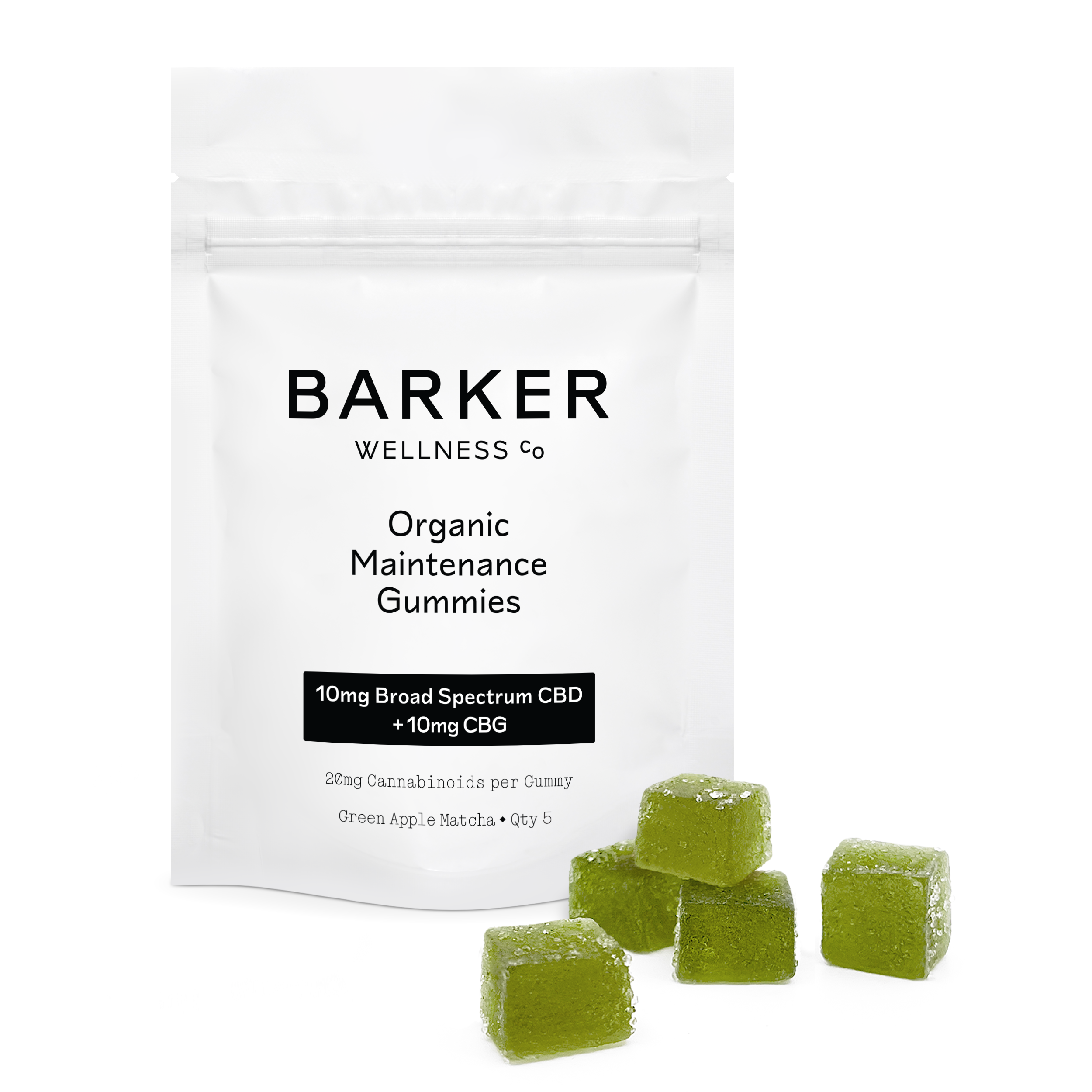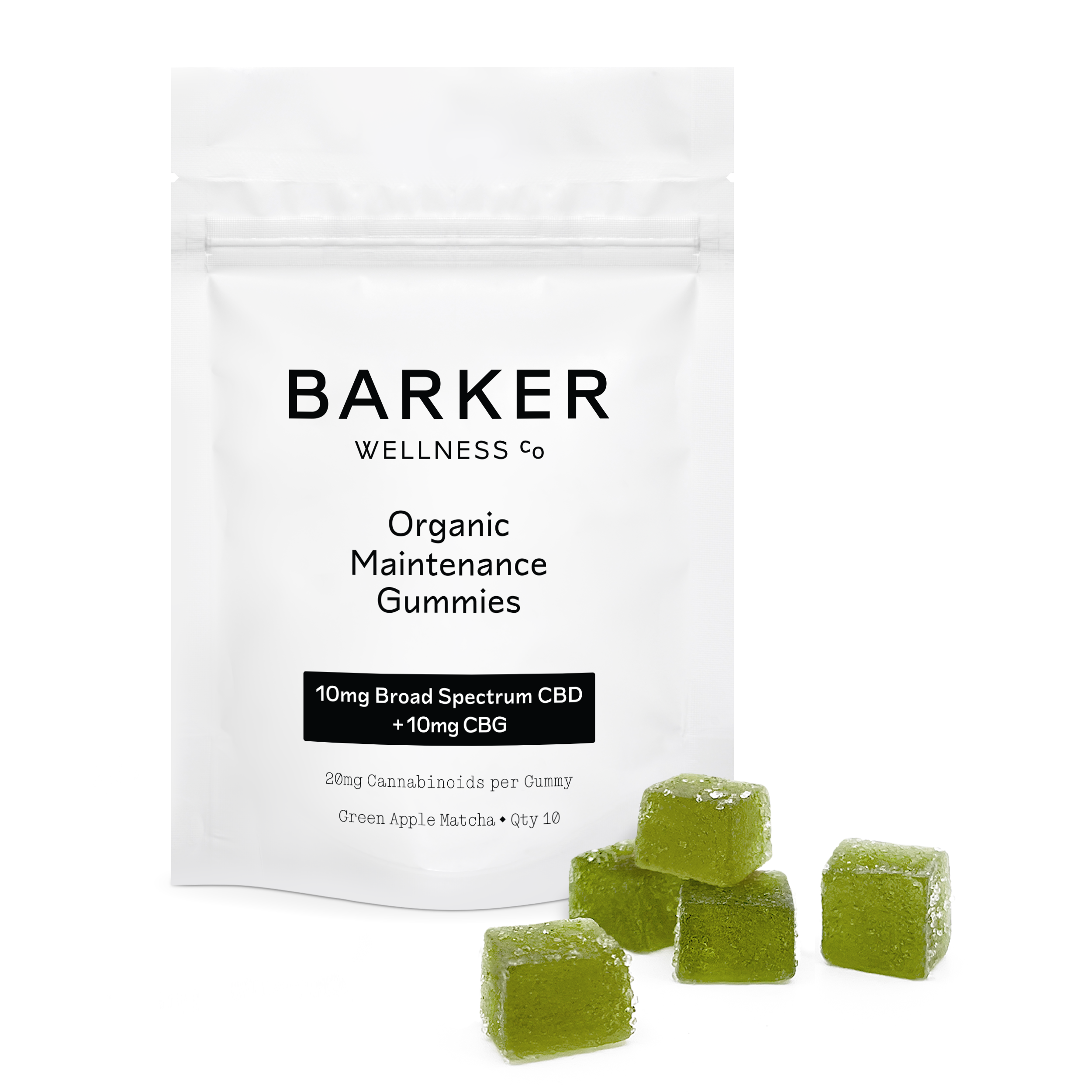 CBD & CBG
Organic CBD & CBG Maintenance Gummies
Free shipping over $100
Free shipping over $100
Free shipping over $100
Free shipping over $100
Free shipping over $100
Take care of your mind and body.
Our vegan Organic Maintenance Gummies are formulated with the goal to improve your mood, focus, and overall daily wellness. Every gummy contains a strategic blend of Organic Broad Spectrum Cannabidiol (CBD) and Cannabigerol (CBG). We've added Organic Lion's Mane and Ginkgo Biloba, both known to help with mental clarity and focus. The Green Apple Matcha flavor makes this a pleasant addition to any health maintenance routine.
Organic Cannabigerol (CBG)
Organic CBG is a cannabinoid nootropic agent that could help regulate mood.
Organic Broad Spectrum Hemp Oil Extract (CBD)
Organic Broad Spectrum Hemp Oil Extract is refined to remove THC, leaving behind highly concentrated levels of Cannabidiol (CBD), minor cannabinoids, and natural terpenes that work together to promote wellness.
Organic Lion's Mane Mushroom
Organic Lion's Mane Mushroom is an anti-inflammatory, antioxidant, and immune booster, known to help with mental clarity and focus.
Organic Ginkgo Biloba
Organic Ginkgo Biloba is a botanical that has been shown to support healthy brain function, mental alertness, and memory.
Organic Spirulina
Organic Spirulina is a type of cyanobacteria that has antioxidant and anti-inflammatory properties.
Each Gummy Contains (30 gummies/bottle)
10mg of Broad Spectrum CBD + 10mg of CBG
Organic Cane Sugar, Water, Organic Tapioca Syrup, Fruit Pectin, Citric Acid, Organic Broad Spectrum Hemp Oil Extract, Organic Cannabigerol (Hemp Derived), Natural Food Color, Organic Flavors, Organic Green Matcha Powder, Organic Spirulina Powder, Organic Ginkgo Biloba Extract Powder, Organic Lion's Mane Extra Powder
Wondering where to begin? For your first time use, consume one Organic Maintenance Gummy and observe how you feel. Everyone's body responds differently to cannabinoids, so if you desire stronger relief. gradually raise your dosage over a few days. Use daily for optimal results.
All of our formulas are lab tested to maintain the highest quality of product. Only the best for your body and mind. Click Here to view Certificate of Analysis & Potency Analysis.
Keep out of reach of children. If pregnant or nursing, consult a healthcare professional before use.